The latest big lawsuit against Southern Nevada's public-school system over its treatment of nonverbal autistic students appears to be coming to a head.
Hurd et al v. Clark County School District et al was filed in August 2016, almost exactly one year after the underlying story hit the news, in 2015.
"A special education teacher with the Clark County School District," reported the Las Vegas Review-Journal, "faces abuse charges after colleagues reported that he hit and threw an autistic student who is unable to speak.
"It happened over the course of several months, according to a school police investigation," continued the RJ report.

Now, more than three years after the initial Forbuss Elementary School incidents, multiple depositions have been filed in the lawsuit against CCSD, Forbuss Principal Shawn Paquette and first-year autism teacher James Doran.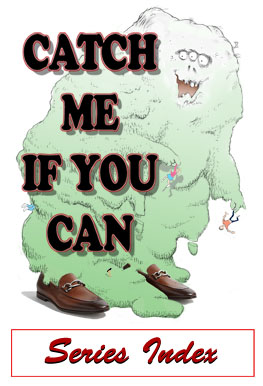 At issue is the treatment of three children, designated in the lawsuit as M.H, L.M.V. and SS. Suing the school district are their parents — Brook and Geraldine Hurd, Luis Villalobos and Olivia Espinoza, and Zekrollah Sanaei and Elham Eghdamian.
Leading the defense team for CCSD and Paquette — but not for Doran — are Mark E. Ferrario and Kara B. Hendricks, of Greenberg Traurig. Ferrario has been defending the district in child-abuse lawsuits for at least the last 14 years.
Representing Doran is Trevor J. Hatfield, of Las Vegas.
The latest phase of this case was kicked off on July 20th, when CCSD asked the U.S. District Court for the District of Nevada — where the case is being tried — for a partial summary judgment, dismissing six of the parents' claims, or causes of action, against CCSD and Paquette.
On August 10th, the parents' attorneys — Marianne C. Lanuti of Henderson, and Peter W. Alfert, Ian A. Hansen, and Todd Boley, all of Alameda, Calif. — filed their response.
It asserted multiple misrepresentations of fact by the CCSD attorneys.
The district's brief had stated that Paquette and the district were not liable for the abuse suffered by the children at Doran's hands, because:
…there is no evidence that Paquette failed to take action after receiving reports of harm to any of these Plaintiffs. There is no evidence that Paquette was advised of any mistreatment of MH or LMV by Doran prior to April 29, 2015, after which neither of them suffered any harm, and no evidence that Paquette received any report of misconduct by Doran directed at SS until after Doran's arrest.
On the contrary, says the plaintiffs' brief, Paquette "was personally made aware of at least eight separate incidents of Doran's students being physically mistreated for months before Paquette finally notified the district on April 29, 2015" — following the report to him of a new specialized program teaching assistant in Doran's classroom, Carolina Gallardo.
At least nine witnesses [continues the brief] have described former CCSD teacher Doran's misconduct with his non-verbal autistic students at FES including slapping, grabbing, dragging and throwing students, pulling students up by their hair, slamming students into walls and into chairs, pulling and/or lifting students up by their clothing or shoulders, stepping on a student's feet to keep them from moving, stepping on a student's legs and forcing exercise on another.
It is not yet clear who will decide the actual facts of the matter. If the case ultimately goes to a jury, as the parents demanded in both the initial and second amended versions of their complaint, the jury will be the trier of fact.
CCSD, however, usually attempts to avoid jury trials, and to instead reach financial settlements with the parents in agreements that include confidentiality provisions that suppress broad public awareness of the lawsuit's allegations against the district.
And because parents must first consider the welfare of their own children — and the costs of fighting publicly-financed school-district lawyers can be high — parents must seriously consider whatever financial settlements are offered.
James Doran, the first-year teacher at the center of the lawsuit — described by plaintiffs as a 240-pound body builder and weightlifter — had been hired by CCSD in August 2014 and assigned to teach in a self-contained autism classroom at Forbuss Elementary.
A newbie teacher with
no special-ed credential
According to a deposition of Doran filed with the court by plaintiffs, Doran had never before been a teacher in a classroom. He had only recently moved to Nevada from New York. There he had been issued a general elementary education license.
A major point at controversy in the lawsuit, therefore, is whether CCSD's initial placement of Doran in the autism classroom itself had been illegal.
CCSD's July request for a partial summary judgment had argued that, "While Doran was not certified to teach special education students, through the Nevada Alternative Route to Certification ("ARC") program, he was state-approved to teach students on the autism spectrum for a three-year period while pursuing required college coursework in autism education and in constitutional and school law."
Lawyers for the parents responded, however — and CCSD acknowledged — that Doran was not, in fact, "pursuing required college coursework."
Although Doran had indeed applied to pursue a special-education license through the post-graduate program at UNLV, he had not been accepted. His transcript from New York had lacked "sufficient general education prerequisites" required by the UNLV College of Education.
Doran had informed CCSD of his rejection, according to the parents' brief, but was nevertheless placed by the district as teacher in the Forbuss ES autism classroom.
"Doran concedes," the response continues, "that he could not teach any special education students if he was not enrolled in a program to obtain a special education certification and admits he never enrolled in such a program."
CCSD, however, has recently argued that, while "it is true that Doran did not satisfy the requirement" for employment as a special-ed teacher, "this fact is irrelevant, because Doran did not teach beyond that single year."
In other words, because he was fired for cause.
Many of CCSD's arguments that Doran met state requirements for running a self-contained autism classroom are technical and dispute plaintiffs' interpretation of state laws and regulations within the state administrative code.
However, it appears that early on, Doran knew that he was far out of his depth — even reporting his unsuitability to Paquette. Nevertheless, he was kept in the position.
"During the 2014/2015 school year," the plaintiffs' brief reports, "Doran quickly became overwhelmed with the behaviors of his autistic students and went to Principal Paquette on multiple occasions to report that he was unable to manage the behaviors of his students, and by October 27, 2014, Doran reported to the District that he 'desperately' needed assistance and felt 'lost.'"
Cited as sources for that allegation are two of six Paquette depositions that the plaintiffs filed with the court, along with 31 other depositions, many of them from aides and teachers who had witnessed Doran's manhandling of the autistic fourth graders.
Three of the depositions are from women who plaintiffs say lacked training or experience with autistic students, but had nevertheless been assigned by the school district as aides in the autism classroom with Doran.
None of the aides understood what an "aversive intervention" was, according to plaintiff counsel, and so did not recognize or report Doran's misconduct — although each would request a transfer out of Doran's classroom before the end of the school year.
It was only in March or April of 2015 that someone with any significant autism training or knowledge was placed in the classroom: Carolina Gallardo, a specialized program teaching assistant.
Not only did she have an undergraduate degree in special education and prior training for working with autistic students, but she herself has an autistic child.
Knowing that Nevada law mandates reporting of aversive interventions and prohibits their use except under emergency conditions, Gallardo went to Principal Paquette early the morning of April 29 and reported that two days earlier she'd seen Doran smacking the hand of one autistic student — who had apparently been attempting to scratch him — and pulling the hair of a second, who was laying her head on her desk and not paying attention.
According to records from CCSD's Employee-Management Relations division, Paquette and Assistant Principal Jerrell Hall had called in to EMR at 9:06 a.m., reporting that an "aide" had "told them that [Doran] had been using aversive interventions with students inappropriately all year and she and other support staff want to report it now."
An easy inference from that particular phrasing might be that the untrained aides and even Gallardo had long been content to remain complicit with Doran, but "now" wanted to come clean — and that Paquette and Hall had been entirely unaware of what Doran had been doing.
That such an inference was desired could also gain credence from the next words of the Forbuss brass to EMR: "Ceased talking to aide, will notice her."
And indeed, that happened: By June, Gallardo found herself the subject of a "disciplinary investigation" conducted by Paquette for not reporting Doran's misconduct earlier.
But Gallardo would have none of it, telling Paquette, "I was not one of the employees that decided to look the other way and pretend I didn't hear or see anything; I was the voice of those non-verbal children."
And what about Paquette himself? Plaintiff lawyers cite numerous depositions to suggest that, prominent among any district employees looking the other way during the school year, was the Forbuss Elementary principal himself — Shawn Paquette.
Those depositions are the subject of Nevada Journal's next report.